Are you are investor, looking for a way to invest in OnlyFans Stock? then you have come to the right place.
Regarding the OnlyFans stock, there is always the mystery surrounding it like whether is there any stock called the OnlyFans in the investment industry. Are they listed in an IPO or not? If it is listed, what is the method to invest in it?
I know you too have these perplexions. Hence, this blog has explained answers to all that.
What is OnlyFans?
OnlyFans is a social media platform where creators can share their distinct content and monetize it through a subscription, which is collected from their viewers. Initially, it started as an exclusive platform for celebrities to directly connect and interact with their Fans. But later, due to enter of many adult creators. It has become a place for adult content and attracted many viewers to the platform. 
Why do people want to invest in OnlyFans?
Many people want to invest in OnlyFan because it has a highly profitable profile and the potential to increase its revenue in the future. Most importantly, it has an impressive growth history.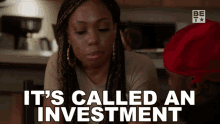 Since its launch, OnlyFans has had a subtle growth with a reasonable amount of creators in it. But with the outbreak of Covid 19, it has become a place for adult content with the arrival of many adult content creators. Those adult content creators pulled many viewers and made a lucrative profit out of their adult content. As a result, the subscriber base of the platform got increased. Also achieved a 540% reach and 400 million USD in revenue by the end of 2020. 
Maybe the platform got popular at first with adult content. But later OnlyFans regulated the guidelines for creating and posting adult content. Also unlocked opportunities for content creators in the verticles like entertainment, food, gaming, sport, fashion, etc.
The unique thing about the OnlyFans platform is they give revenue control completely to the creators. For every buck they create, they can own 80% of them and has to give 20% to the platform. 
With this economy sharing and the increase in a reliable creator, the value of the OnlyFans shooted high. The net revenue of the platform is increased to 1.2 billion dollars in 2021. Following that year, the creator's count reached 2 million and there were 188 million registered users. And finally, they registered revenue of 2.1 billion dollars in 2023
This impressive growth history increased investors' interest in the OnlyFans like platform and made them wait for OnlyFans to put their stock in public. But is there anything like the Only Fans stock in the IPO? 
What is OnlyFans Stock? Can you invest in it?
OnlyFan is a private company that is owned and operated by Fenix Internation Limited.  Hence it is not listed on the stock exchange.
Normally, only public companies can put their stock in the Initial Public Offering and sell the shares to the public at a specific price. Since OnlyFans is not a public company, it cannot be listed on the stock exchange.
Is onlyfans a public company in the stock market?

— Justin N***alake (@bbywerewolfwlw) March 8, 2020
It is just another private company based in London that provides a subscription-based social media platform to the creator community. The chief shareholder of OnlyFans is Founder Tim Stokely and Leo Ravidnisky. Leo Radvinsly is an adult industry professional and an adult webcam service owner who has a major stock of OnlyFans under his control that he purchased in 2018.
Due to its adult content nature, it hasn't raised its investment from any venture capital firms. Yet they are expanding their genres and potential investors may get interested in it. 
On June 2021, Bloomberg published a report that OnlyFans is looking for investment from venture capitalists at a valuation of $1 billion. But it got rejected due to its explicit content. Many potential VCs are denying their request due to its adult content.
When will OnlyFans put its stock in IPO?
It is very difficult to say when they are gonna convert from a private to a public company and list their stocks in IPO. It depends on them. Still, the management team is not showing interest in making their company public. But it is sure that the company will get a bunch of interest from potential investors due to its ever-fresh business model and net revenue.
Now, we have come to the end
I hope all the confusion about the Onlyfans Stock is cleared and doubts got answered. Yes, OnlyFans is the powerful firm to do the investment and get lucrative returns. But it cannot be listed in IPO due to its obscene content. So if you are an investor interested in OnlyFans Stock, You have to wait for it. One day the situation may change and you will get to acquire it. If you are interested to build onlyfans like app read this guide.