Parking management software is something that can't be avoided for modern parking spaces. It is high time for every business or building with peak parking space to implement the software. Because the software will allow the companies to regulate parking operations and benefits the company in many ways
That is why in this blog, we have covered how utilizing parking management software benefits the business and it exclusive set of features in detail. Let's look into that. 
What is parking management software?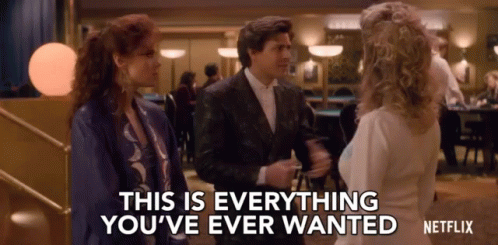 Parking management software is a tool developed to oversee parking operations in commercial buildings, airports, malls, and other public locations. This software optimizes the parking space's overall functioning by controlling the admission to the parking lot, regulating the price structure, processing payments, and monitoring the entry and exit of automobiles during peak hours. 
It is developed with advanced features to do all these operations and those are listed in the further section.  
Benefits of parking management software
This software tool enhances parking operations and benefits the business in extensive ways. They are. 
By automating time-consuming and repetitive operations, it saves time. 

 

Fuel efficiency is high

 

Data-driven parking management allows businesses to utilize data for business improvements

 

It streamlines the parking operations with efficient parking management

 

Companies will have better control over their parking space 

 

It improves managerial effectiveness and decreases human error. 

 

This software can be used in managing multiple parking lots

 

Businesses can provide better parking experiences to their customers or employees

 
Exclusive features of modern parking management software
Scheduling vehicles online 
It enables the parking space manager or parking management admin to plan the arrival and departure of cars in accordance with the status of available and reserved parking spaces. It reduces the number of vehicles lining up for parking space.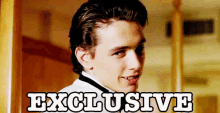 Automated Tickets for Parking 

 
The parking ticket vending machine does not need users to arrive at their parking place in order to obtain their parking ticket. The software will produce an e-ticket when the parking spot is reserved for that certain period.  
Ticket Penalties for Offenders 

 
The parking management software will produce a penalty ticket if the terms and conditions of the parking place are broken. Users can only reserve a parking space after paying the fine. 
Tracking of Parking Spaces 

 
Updating the availability of parking spots accurately is one of the frequent issues faced by parking space management. However, this is handled by an effective automatic tracker with the parking spot tracker tool.  
The size of the parking space is not a limitation of the parking management system. The reliable parking management system can be adjusted to fit any space, no matter how little or large.  
Visitor Management that Works 

 
This feature is to handle drive-in customers. A clever visitor management system will let companies effortlessly handle drive-in customers. In addition to monitoring new visits, it gathers vital information to keep customers. 
Interactive user interface 

 
A highly engaging user interface improves platform operability, consumer fatigue, and compatibility. It enables the greatest possible client experience.  
Although physically chalking automobiles is illegal in many nations, this feature might help the business where chalking is allowed as it is a valuable tool to indicate the vehicles with overtime space occupation.  
Since it is not always practicable to give precise change, paying for parking is frequently thought of as a difficult and time-consuming job. Users may quickly and easily pay the precise amount using the online payment tool. 
Attractive additional features of parking management software
Controlling Parking Facilities 

 
The software is designed to manage parking spaces, monitor parking facility requirements, and provide management with pertinent reports and information. This makes it possible to manage the parking facilities in the most useful and effective way possible.  
The customer's expected level of detail, the time period for which parking spaces must be reviewed, as well as the hourly and daily cost, must all be taken into account. either on a weekly or monthly basis. For every count, the system will provide reports with pertinent information. 
Parking Directional System 

 
a parking assistance system that leads users to the closest parking space that is open. Real-time information is used to enhance and increase the effectiveness of the system. By facilitating rapid parking of automobiles, parking guidance systems save waiting time, fuel consumption, and space usage.  
Autonomous Parking Barriers 

 
Parking barriers are certain sorts of obstructions that are used to limit and regulate vehicle entry, as well as access control systems that help with parking space reservations. These barriers will allocate the designated parking space to users who have reserved a spot. 
It's crucial to carry out a security analysis of the problem before offering a remedy. How sensitive, for instance, is the parking area? The solutions will indicate which pieces of hardware and software may be combined to build a reliable and safe parking system.  
System for video surveillance 

 
CCTV connection to a parking management system to provide a protected parking area, which can help create a safer atmosphere. The admin can increase safety by using the video monitoring system.  
Final Thoughts
That's all for the features of reliable parking management software. These features are the source of effective parking management. When utilizing such feature-integrated parking management software on the peak parking space, parking operations can be streamlined, and businesses can be relieved from the one concern out of the hundred they have.