Thumbtack is known to be the biggest on-demand work marketplace in the USA. It is Thumbtack that connects clients with service providers. Users of Thumbtack may find the best local experts for any task they need to be done, whether it be organizing a wedding or cleaning their home.
Thumbtack has a different method of monetization than we're used to seeing on comparable platforms. Professionals once had to subscribe to search for job opportunities, but the business quickly realized this strategy didn't work for their platform.
Thumbtack now charges professionals when they begin speaking with potential customers thanks to its pay-per-lead model. The cost of the service, the scope of the project, and even the level of competition in a given market all affect how much is charged.
How Thumbtack Works?: 
One of the biggest on-demand service marketplaces, the Thumbtack app connects a variety of service providers with customers who are looking for their services. Customers may find the top experts in any sector with Thumbtack. Therefore, the users of Thumbtack can hire professionals from a variety of industries for tasks like delivering, cleaning, moving, and other handyman tasks.
The Thumbtack clone software is the ideal business platform for many service providers to automate their daily operations and generate enormous profits by meeting client demands. Hence, users of this app can benefit from specialized services at their homes like a local service marketplace.
Hence the platform precisely ensures that your company would require to fulfill all of its requirements. Customers may simply identify local service providers and get things done for their homes and offices by using an app similar to Thumbtack.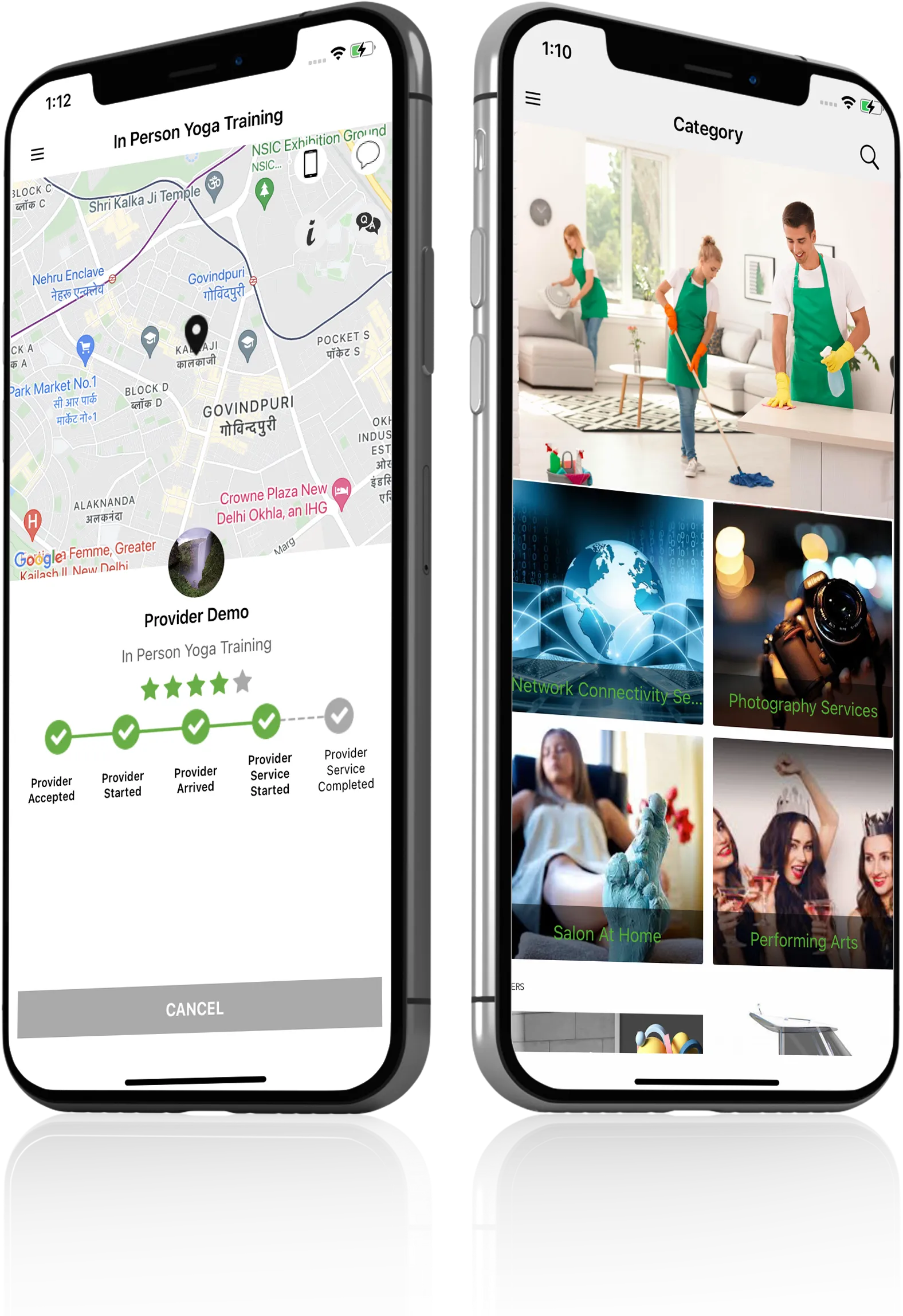 Steps That are Followed To Build a Website Like Thumbtack:
Arise with an MVP feature set:
The benefit of developing a minimal viable product (MVP) before releasing a full-fledged product. An MVP enables you to swiftly introduce a product to the market by containing only the most crucial elements that will fulfill your customers' needs. 
Therefore, the users of Thumbtack, TaskRabbit, and other on-demand task marketplaces fall into two categories: buyers and sellers of services.
Registration:


Anyone using an on-demand task marketplace to hire employees or find jobs should be required to register. Users can access all of the features of the marketplace by registering.

Personal profile for taskers:
General information about taskers, descriptions of the jobs they are prepared to take on, portfolios, references, and fees for their services should all be included in their profiles.
Job postings for taskers:


This should include information that will allow task givers to select the most qualified professionals, such as job titles and descriptions, classifications, and locations. On-demand task marketplaces typically offer templates to make it easier to find professionals.

Schedule and cancellations:


It is a crucial component for convenient tasker–doer collaboration. Users on both sides of the platform can better manage their time thanks to this functionality.

Search filters:


It helps in aiding customers in quickly and easily finding expertise. Location, services, hourly fee range, and other factors can all be filtered.
This helps in assisting clients and in finding knowledge swiftly and conveniently. You can filter by location, services, hourly pricing range, and other criteria.
Commission:
It is among the best on-demand services and is common. Each task that is finished receives a 15% compensation from TaskRabbit.
Subscriptions:
These are an excellent option for B2C markets. This strategy is used to generate revenue.
Advertisements:


They divert consumers from the main reason they came to your site, they shouldn't be your major method of revenue generation. 

Partnerships:
This might be viewed as a supplementary means of earning money. One such example is the collaboration between Starbucks and Spotify.
It's important to validate your business concept before you begin developing a product. Therefore, validating your business idea gives you the chance to examine your market, rivals, and financial potential that shapes your business idea. 
Find the right ready-made script:
The best ready-made clone script will enable you to successfully create a website similar to Thumbtack. The marketplace script for on-demand services is a copy of Thumbtack. It was created and also developed as open-source software utilizing the PHP Laravel Framework. For the business owner to customize their website based on the needs. 
Conclusion:
Therefore, customers are captivated with on-demand applications in our digital age, and utilization of them is rising daily. Hence, consumers can quickly find nearby services online by using the Thumbtack clone script. A business can move on with specific activities while using the web modules. So building a website on the magnitude of Thumbtack is a difficult task that takes a lot of time and work. It will satisfy the demands of end-users and outperform the rivals, who have a better chance of success when there is a team of experts on your side.